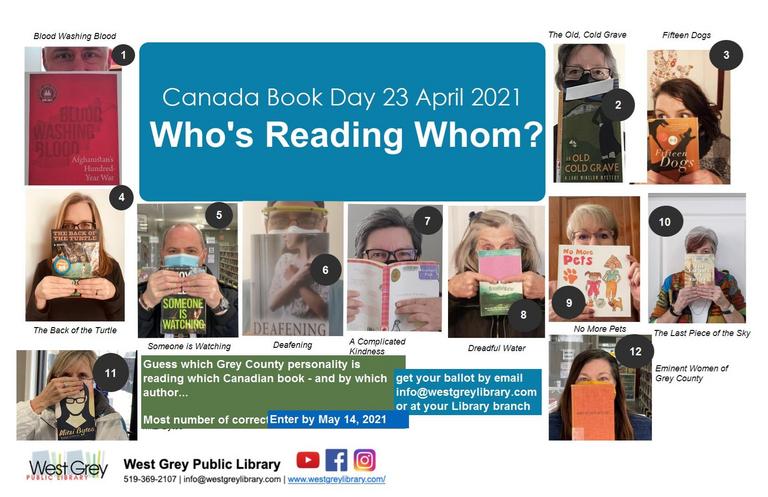 Featured Info
Canada Book Day's Who's Reading Whom Challenge...
To observe Canada Book Day on April 23, we're launching a contest featuring West Grey/Grey County reading champions. Guess who's behind the Canadian book in the picture - and guess the author of the book!
The entry with the most points, wins. The poster with all 12 faces, rules and entry forms are available starting April 23 (Canada Book Day) online, in West Grey library branches or by request at kimm@westgreyibrary.com.
Contest deadline May 14th, 2021 - get your entry forms in by then. Just to get you started... see anyone you know?
Contact
kimm@westgreylibrary.com
Canada Book Day's Who's Reading Whom Challenge