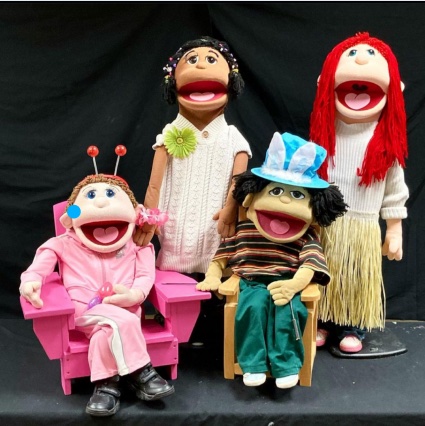 Featured Info
Friday, November 26 at 2:00-3:00pm
Durham Community Centre
(ages 4-11) 
 
Contact
kids@westgreylibrary.com
CMHA Fan Club Puppet Show- Cancelled
Presented by the Canadian Mental Health Association, we're hosting a children's mental health awareness program using puppets to discuss social issues.
The program is free, but please register in advance by emailing kids@westgreylibrary.com with the number of children and adults attending.
Safety protocols will be in place and applicable attendees will need to show proof of vaccination to enter the building.